Keith and I visited our friend Fern who lives in Evanston this weekend. It was a beautiful day! We walked along the lake and went out to lunch at Siam Pasta. Thai food is one of our newer favorite things to eat. This place had a great lunch special with a taster and then an entre for only $6.95! I had spring rolls and pad thai. As much as I always want to try new things... I end up getting pad thai because I love it so much. haha This restaurant had an rooftop seating area, which is where we ate.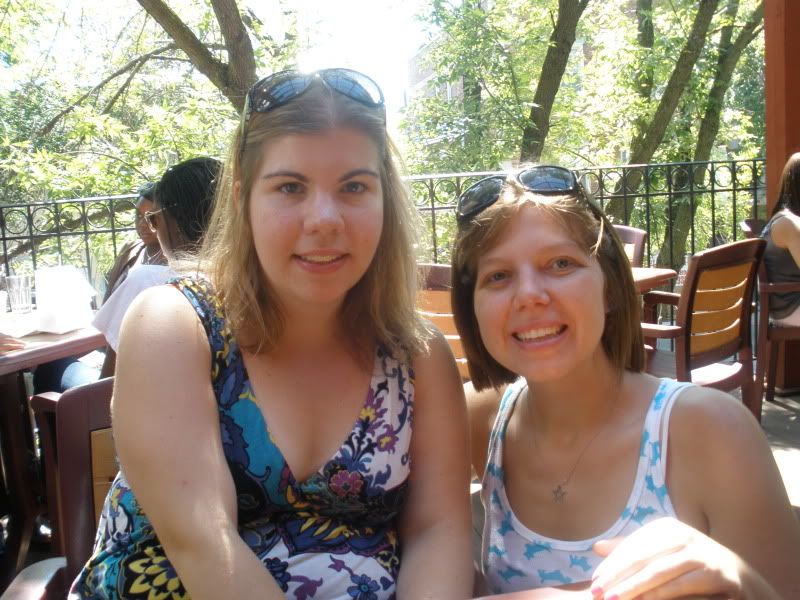 Afterward we walked around downtown Evanston. I got a smoothie from Red Mango. It was a wonderful day!
Sunday we had our fantasy football draft. Some friends came over to hang, even though the draft is online. It's fun to be in the same room while the draft is going on.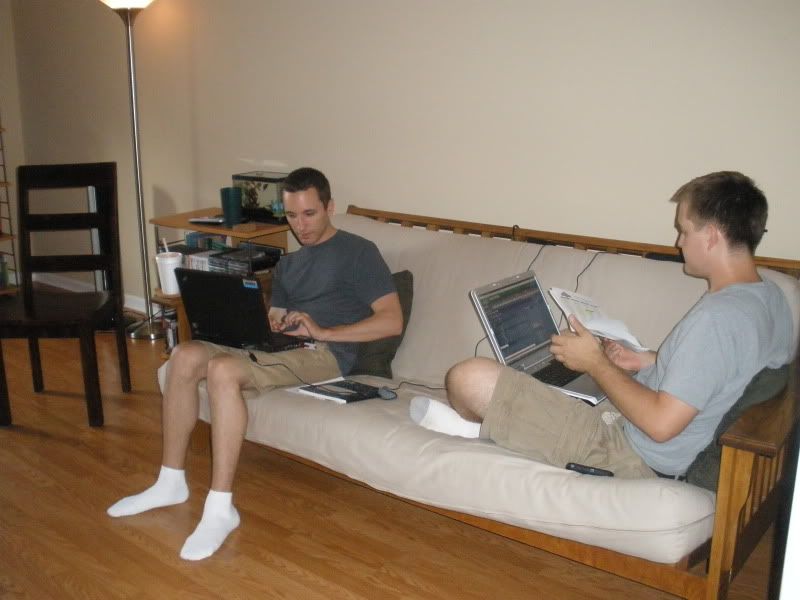 Keith and Kevin are doing some last minute research.
All in all, a wonderful weekend!